Branded illustrations
Custom made illustrations that perfectly match your brand identity.

Photographic illustrations are an ideal medium to translate your mission, vision or story into images. And contributes to original, clear communication in which your brand identity is visible at a glance.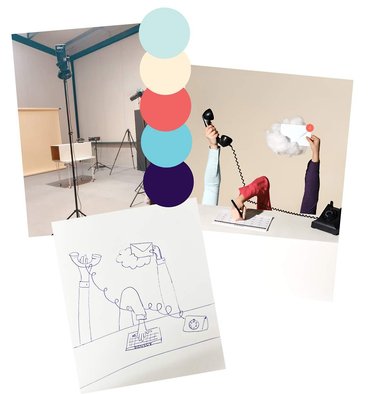 Workflow
First of all, I would like to get to know your company. What story do you want to tell and what is the essence of this. Which colors are reflected in your branding and are there certain shapes or materials that are characteristic of your business or field?
After I have gathered enough information, the concept phase starts. In this I make the translation of your story into a visual sketch.
When the finishing touches have been made, I get to work on the set design, and I collect or hand-made the props and materials that will bring the illustrations to life.
Now it's time to start to create the final results. After shooting the set-up, most of the illustrations come together in the editing proces.